EnDoBiodiversity: research and outreach at National Geographic's BioBlitz
In October 2011 members of the EnDoBiodiversity team explored and shared endophyte biodiversity with over 300 citizen scientists at the National Geographic BioBlitz, a two-day survey of biodiversity and outreach event in Saguaro National Park. The Arnold lab at the University of Arizona worked with five teams of citizens, including high school- and middle-school students, to conduct field surveys and isolate fungal where can i buy viagra without a prescription endophytes from over 8000 tissue segments. Team members included Betsy Arnold, Kayla Arendt, Brett Baxter, MM Nandi Devan, Susan Furr, Chan Jung, Nick Massimo, and Dustin Sandberg. Our team was covered by local news outlets (see links below photos) and our activities can be followed at a Facebook page dedicated to our lab's outreach and research activities: just look for Arnold Lab and 'friend' us.
Here, high school students from Tucson Magnet High School work with Nick Massimo to measure the slope of a survey site using clinometers. Photo credit: AE Arnold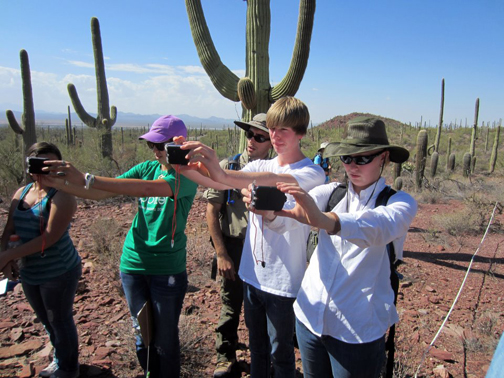 Here, students helped us in the Science Tent to isolate endophytes from plant tissue. Photo credit: Saguaro National Park.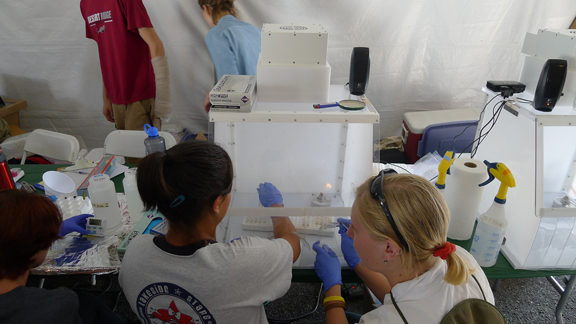 For coverage of our activities at BioBlitz, check out the following links.

• A brochure assembled by undergraduates in the lab, detailing our studies of endophyte diversity at Saguaro National Park:

http://ag.arizona.edu/mycoherb/arnoldlab/Endophyte_BioBlitz_Brochure.pdf
• News coverage by the University of Arizona press office:

• News coverage by local outlets: for example,
http://arizonasonoranewsservice.com/stories/34-stories/164-bioblitz-uncovers-plant-animal-species-at-saguaro-national-park-
• Video coverage of undergraduate researchers, shot by the AAAS:

http://www.youtube.com/watch?v=JUhLyokRf-s
• Our Facebook page -- with pictures and upates!

http://www.facebook.com/#!/teamendophyte