High School Teacher, North Carolina School of Science and Mathematics, NC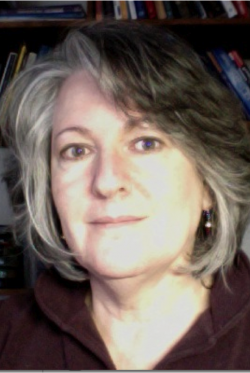 I graduated with a MS and then a Ph.D. in Environmental Science and Engineering from the University of North Carolina at Chapel Hill. Both during and after I completed these studies, I worked for many years as a research environmental scientist at RTI International and Duke University Medical Center where my research focused on the health effects associated with exposures to radon, various air pollutants and fungi. I have been a teacher at the North Carolina School of Science and Mathematics since 1997 where I teach courses in AP Environmental Science, Climate Change Biology and Research Experience in both the residential program and online. I am interested in the impacts of human activity on biological communities, on human health and in sustainable approaches to design and energy generation. I am very committed to providing as many opportunities for high school students to discover and explore their own scientific interests through group projects, research experiences with scientists and service projects.

Recent Publication:

Linda Schmalbeck, Myra Halpin, Connor Erwin, Michael Jones, Ariane Nabor, Victoria Nneji, A. Christopher Oishi, Eric Ward, Jean-Christophe Domec, Sari Palmroth, Christopher Maier, Ram Oren. "Student Water Evapotranspiration Network (SWETNET): A High School Research Experience Course between the North Carolina School of Science and Mathematics and Duke University." 2nd International Conference on Forests and Water in a Changing Environment. September 14, 2009. Raleigh, North Carolina.